Wang Li security gate held a national joint promotion promotion meeting
In order to face the Double Eleven Campaign and resolutely win the fourth quarter of the tough battle, from November 5th to 6th, Wang Li security gate held a large-scale national joint promotion promotion conference in Nanjing, Changsha, Shijiazhuang, and Xi'an, from Anhui, Jiangsu. Hundreds of outstanding distributors, store managers, and shopping guides from more than 10 provinces and autonomous regions including Zhejiang, Hubei, Hunan, Jiangxi, Guangxi, Shandong, Hebei, Tianjin, Henan, Shanxi, Shaanxi, Sichuan and Chongqing attended the meetings in their respective regions. Company vice president Wang Shunda and general manager of Wangli brand marketing division Zhu Jianbiao spoke at the scene and encouraged everyone to "charge". At the same time, the company invested huge sums of money to invite senior teachers from professional consulting companies to "blood transfusion" to teach you the strategy of doubling sales performance, and to comprehensively improve the overall quality of the overall sales team. This is the company's largest national marketing event in recent years.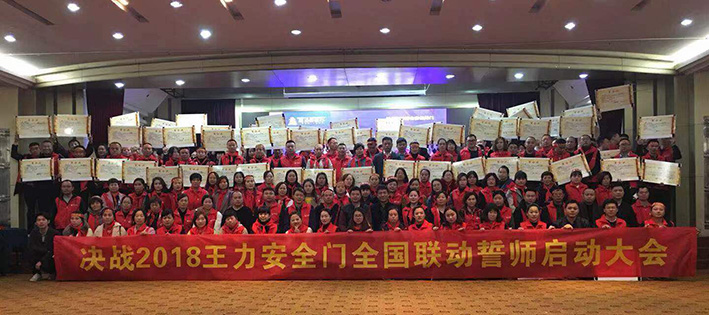 At the launch meeting of the Shijiazhuang linkage promotion, Wang Shunda gave a passionate speech. He recalled his growth story in Wang Li for more than 20 years, starting from front-line employees, working down to earth and becoming the company's vice president step by step. At the same time, the company introduced more than 28 million yuan to build automatic door panel stamping production line, greatly improved production capacity and product quality, and invested heavily in the construction of intelligent factories and the upcoming market, so that the majority of dealers are full of confidence. He hopes that everyone will learn to be grateful. Only by continuing to be grateful can we get continuous help and progress.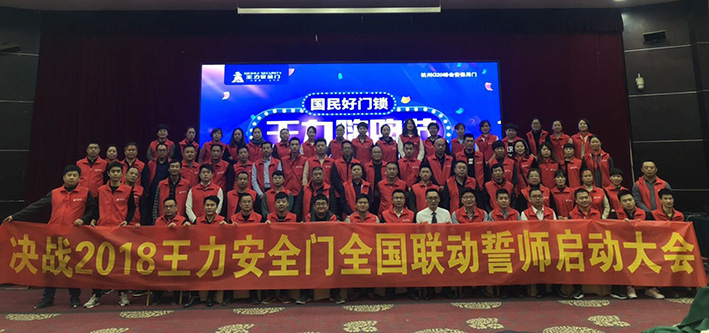 Zhu Jianbiao pointed out at the Nanjing kick-off meeting that the company held this national kick-off meeting and invited experts to give lectures at a huge investment, which is to allow dealers to further stimulate the market and make more money. He emphasized that I hope that everyone can improve the team building, new retail promotion, store upgrades, sales channels, sales skills and other aspects through this activity. After returning, take action immediately, set goals and work hard, and resolutely win the fourth. Quarterly battle!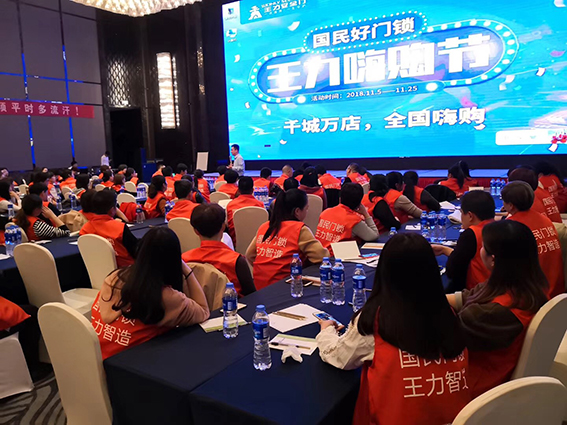 At the launch meeting of Changsha Link Promotion, Zhu Youpeng, deputy director of training of Wangli Brand Marketing Division, thanked everyone for coming. Everyone says that business is getting harder and harder, and more and more brands are being eliminated, but hypermarkets are still full. Why are some brands constantly phasing out, while others are getting bigger and bigger? Actually this is the trend. The current trend is that the stronger the stronger, the winner takes all, and the bigger and bigger; the weaker gets smaller and smaller, worse and worse, and even eliminated. So this requires our national partners to keep up with the trends, keep pace with the times, constantly improve ourselves, enlarge the team, do a good job, improve the administrative system, so as to increase sales, earn more money, and get better development!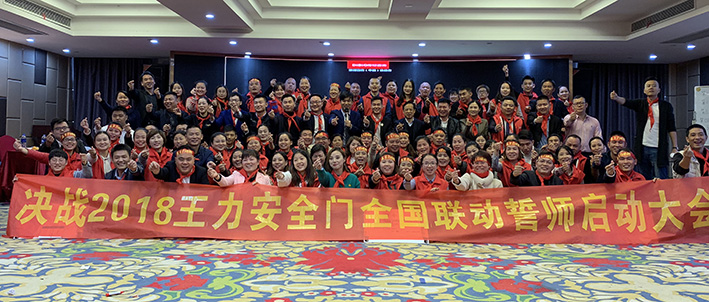 The consultant shared theory with reality, and explained in simple terms phone marketing, WeChat marketing, community promotion, old customer introduction, home improvement design, online channels, node promotions, terminal success, transaction obstacles, breakthrough strategies, weekly explosion, store implementation, etc. Let everyone benefit a lot. At the same time, the sales target, preferential policies and rewards and punishment mechanism of the event were announced at the meeting.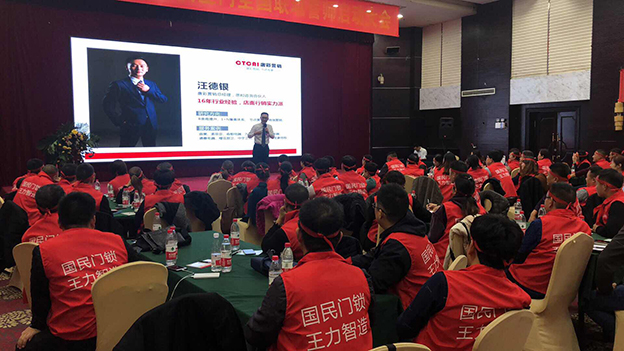 Everyone signed military warrants and drank strong wines. They all said that they must exceed the sales target in order to win the overall victory in 2018.